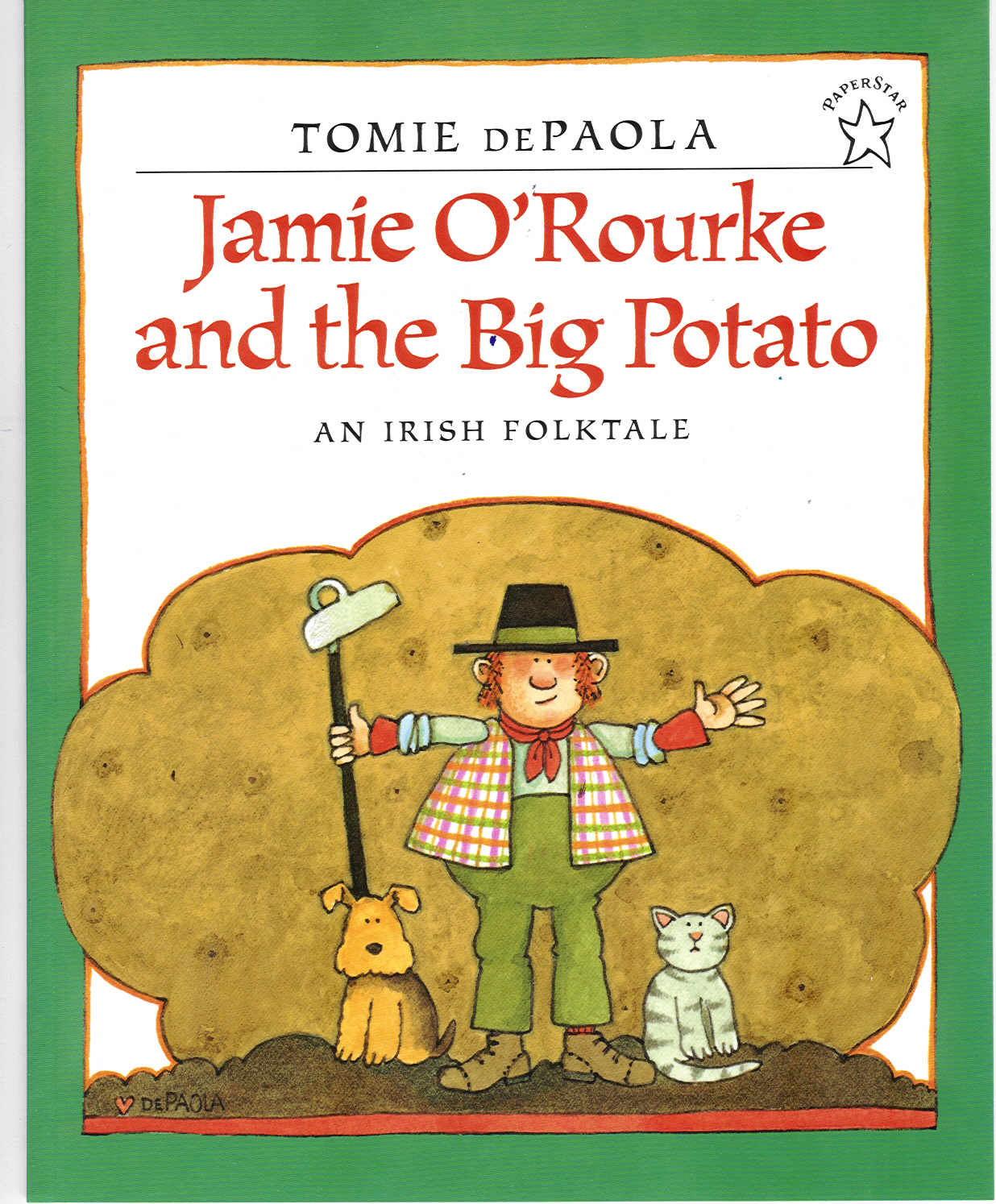 Yesterday I had a blast reading Irish Folktale "Jamie O'Rourke and the Big Potato" to the Roosevelt Island School K003 class. A cute story about the laziest man in all of Ireland who didn't want to work, even to dig potatoes - yes, he would rather starve than do the gardening. Definitely not the best book to teach the values of discipline and hard work, since Jamie's indolence was in the end rewarded: other villagers promised to always provide him with food when he agreed to never grow a potato that big again.
Children seemed to enjoy the tale, especially the part with the leprechaun. They all told me that they would rather get a pot of gold than the largest potato in the whole world, because:
"you can buy a ton of potato with the pot of gold";
"when you eat the potato - it's gone, but you can save some of the gold for later";
"if I caught a leprechaun, instead of 'all the potato I can eat' I would have asked for all the money in the world!"
You can imagine, our discussion was hilarious and awkward at the same time. And, to my surprise, this book somehow ended up on the
Michigan "annotated list of over 400 books with positive food, nutrition and physical activity messages for children in grades K-2"
. Rather amusing that the lists' authors see a positive food and physical activity message in a story where the protagonist intends to spent his entire life laying in bed and doing nothing, and other characters had to eat so much potato, they never want to look at it again :) Yet the book is very entertaining, and perfectly timed for St.Patrick's day next week.
Great experience for me too, I had fun reading phrases like "me home" and "me potato"; and even learned a new word "pratie".
Olga
(Sophia's mom).